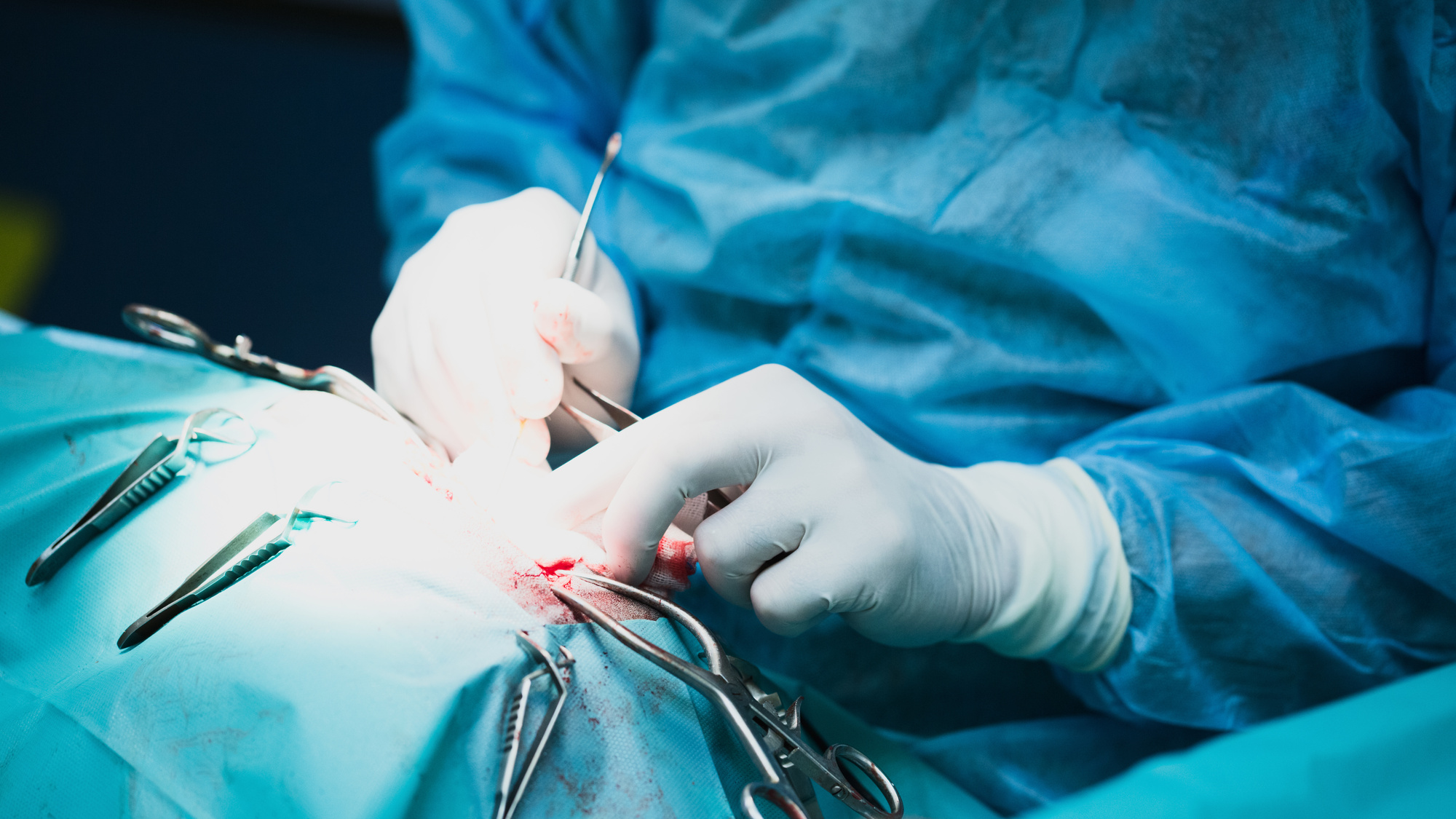 What's the Difference Between Kyphoplasty and Vertebroplasty?
Have you been diagnosed with a compression fracture within your vertebra?
If so, you're likely tired of dealing with limited mobility and sometimes extreme pain as a result.
However, we also understand that you're nervous about the possibility of having to undergo major surgery to correct the problem.
The good news?
Both vertebroplasty and kyphoplasty are minimally invasive procedures with a high success rate of healing fractures in the vertebra.
But what is the difference between the two, and which one is likely the best option for you?
Read on to learn more about kyphoplasty vs vertebroplasty, and where you can go to find the help you need.
Understanding the Vertebroplasty Procedure
The first thing you need to know about the vertebroplasty procedure?
You'll be awake — although heavily sedated — throughout the process.
Like kyphoplasty, this procedure is designed to help you to overcome compression fractures in your spine and back.
However, the vertebra in your back won't actually be moved or repositioned. Usually, your body will be physically manipulated while you're on the table to put you in the best position for the upcoming injection.
You'll be face down, and a tiny needle will be put in your vertebra. (Of course, you won't be able to feel it!) Next, a type of cement is pushed into the area where the fracture is located within the vertebra.
It should take about 15 minutes for the cement to completely dry. Once the drying process is complete, your vertebra will be stabilized.
Usually, you'll need to stay on your back for a full hour afterward, and will likely be prescribed bed rest immediately afterward.
Vertebroplasty Risks
Of course, like any procedure, vertebroplasty is not without risk.
The good news is that these risks rarely occur. According to data collected by Johns Hopkins, there are only complications about 1-3% of the time.
You may experience issues like a loss of blood, hemorrhaging, a slight fever, or even problems with wet cement flowing to other parts of the body.
You should also expect to experience a fair amount of discomfort immediately after the procedure is finished.
This should lessen over the days following the procedure and should be gone within about a week. If the pain is severe or persists, make sure that you get in touch with your doctor as soon as you can.
Understanding Kyphoplasty
If you're not eligible for vertebroplasty, or if your doctor thinks that it's not a suitable procedure for you?
You may be an excellent candidate for kyphoplasty. Usually, this procedure is a better fit for patients that are dealing with bone fractures that have severe pain.
While vertebroplasty and kyphoplasty are both surgical procedures, in the latter, you'll usually be under twilight anesthesia.
The good news?
The kyphoplasty success rate is currently fixed at about 90%.
So, how does it work?
You'll start out, as you did with vertebroplasty, on your stomach, face down on the operating table.
Interestingly, this procedure actually uses a small balloon, similar to ones made use of in heart surgery, to help to fix the vertebra.
It's filled up with a small amount of liquid, and then slowly inflated. It's also helping in fixing any kind of wedging that has occurred as a result of breaks. As the procedure progresses, the cavity is filled with strong bone cement at low pressure.
Once everything is completed, your doctor will deflate the balloon and, of course, remove it from the spine.
Just like in the vertebroplasty procedure, you'll then need to wait for the cement to fully dry. You may experience slight discomfort, but will soon be feeling much better.
Potential Kyphoplasty Complications
As with vertebroplasty, the largest potential risk to the patient remains the possibility that the cement might leak out of the injection site in the vertebra and into other parts of the body, but the risk is less than vertebroplasty.
Though these risks can be lessened with the use of x-ray guidance, if it happens, it can present a serious issue.
This is because the cement, if it leaks, can actually press down on your nerves or even your spinal cord. However, it's important to remember that this, while not impossible, is a rare event.
Additionally, you may experience a feeling of numbness, especially in the back area. In other cases, you may notice that you feel the sensation of tingling.
You may also deal with an infection at the site of the injection, and blood loss just as you would with vertebroplasty.
This is why it's so important to be honest and upfront with your doctor about any medications you're currently taking. The same goes for any pre-existing health conditions that you may have been diagnosed with.
Vertebroplasty and Kyphoplasty: Wrapping Up
We hope that this post has helped you to understand both how the procedures of vertebroplasty and kyphoplasty work, as well as the potential risks associated with them.
Of course, the quality of your care and your recovery is entirely dependent on the surgeon and team of doctors that you choose to work with.
When it comes to the health of your spine and back, you shouldn't take any chances.
At Executive Spine Surgery, we offer minimally invasive procedures performed by a board-certified surgeon. Our goal is to work to create an individualized treatment plan, while also minimizing the length of your recovery.
Get in touch with us today to learn more, and to schedule a consultation.
We look forward to placing you on the path to recovery as soon as possible.