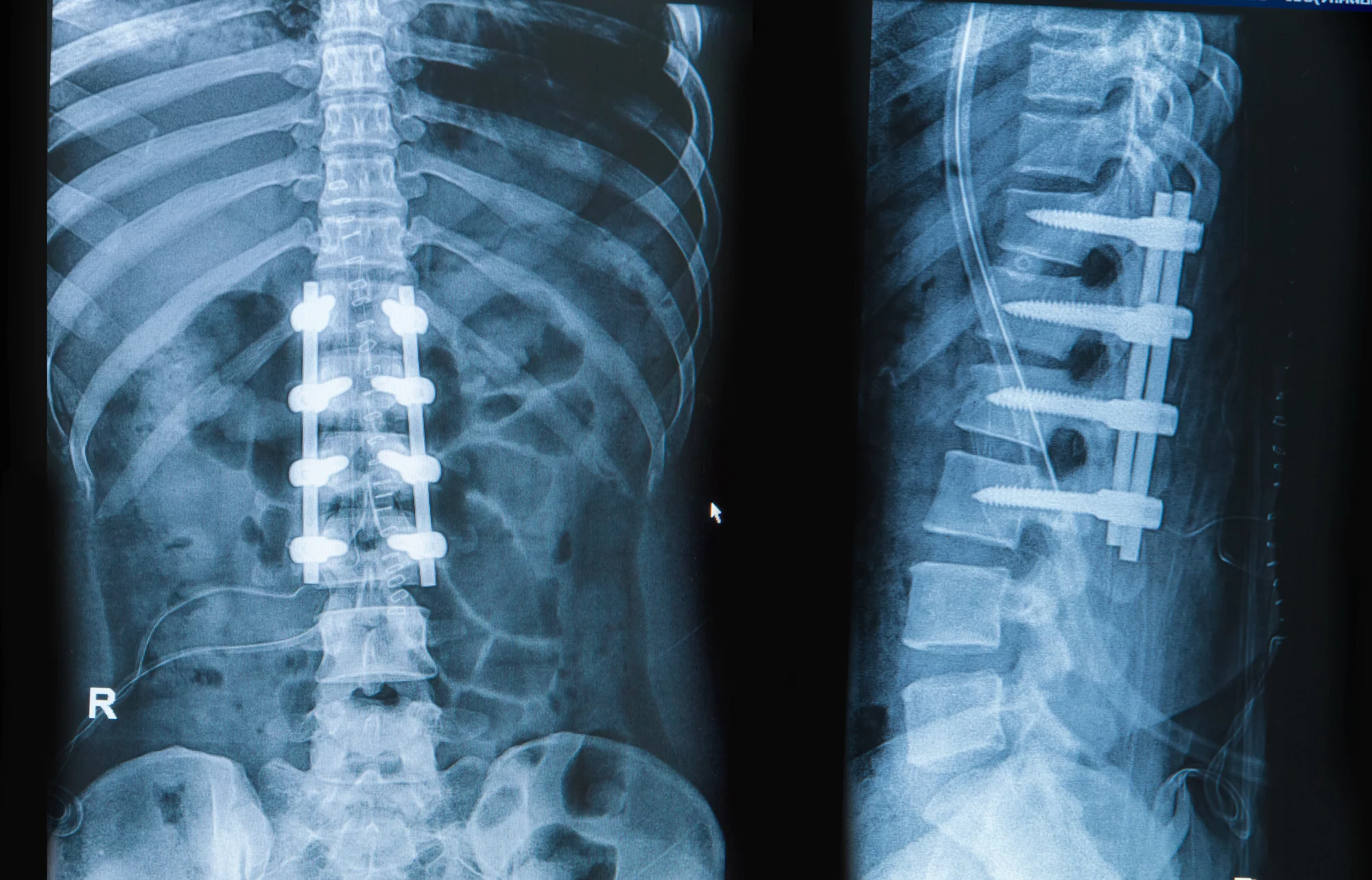 Are you getting spinal fusion surgery and feeling nervous about the recovery?
The prospect of getting back surgery would make anyone worry. You're expecting to be in pain. Plus, you'll be losing some of your mobility, which will keep you from work. 
Of course, you want your recovery period to be over as quickly as possible. 
No, there isn't a magic pill to get you back on your feet the next day. But, there are some things you can do to help the process along.
Though it will take some time, soon enough you'll return to normal. This time, however, your new normal will be one that is free of back pain!
A speedy, healthy recovery plays an important role in your spinal fusion surgery. Here are seven tips to ensure a faster spinal fusion recovery at home.
1. Watch Incisions 
One thing that will set your healing progress back significantly is if you develop an infection. Not only that, it can be very dangerous and life-threatening.  
That's why you have to be mindful of your incision area. 
Don't touch this area, and if you do, make sure to thoroughly wash your hands before. Make sure that your clothes are soft and gentle. You don't want to irritate the healing skin. 
Checking on the incisions periodically will allow you to catch an infection early if one develops.  
Signs of an infection include if the area is hot to the touch or looks very red and swollen. Other symptoms are fever and painful urination. If you notice these signals, always play it safe and call your doctor right away.  
2. Sleep in the Proper Position 
When you're in recovery, you'll be getting a lot of rest. You will likely be spending a lot of your time in bed. 
Make sure you're resting the right way. This will help lower your pain levels. It will also help prevent you from injuring yourself.
Check with your doctor for the best way to sleep and sit. But, generally, you should sleep on your back with your head raised by pillows or a wedge.  
Another pillow or two should be put under the knees to raise your legs. This will align your spine properly. 
To get out of bed, keep your knees together and at a 90-degree angle. Roll onto your side. Then, push yourself up with your arms, pivoting your legs until they're over the bed and you're in a seated position. 
3. Manage Your Diet
Eating the right foods will help your body recover from surgery faster.
Be sure to get enough protein every day. Lean protein helps your body build strength. 
It's also important to get a lot of fiber.
You'll be taking pain medication which is bad for digestion. Eating foods with roughage will keep things moving. Similarly, you should avoid foods that will hinder digestion like cheese and rice.  
Staying hydrated will also help this problem. Plus, getting enough water will help you heal faster.
4. Take it Easy 
You live a busy life balancing work, errands, and relationships. After spinal surgery, that go-go-go lifestyle comes to a screeching halt.
It's normal to feel antsy while you're held up in bed watching TV all day. There are things that need to get done!
Though that may be true, resist the urge to do too much too fast. Taking it slow will keep you from injuring yourself. 
Until your fusion is fully healed, you shouldn't be lifting things over your head. It's also good to avoid any kind of twisting or pulling movements.  
If you wake up one day feeling like you've turned a big corner, that's great. But, don't celebrate this with a victory lap around the block.  
Exercising or lifting heavy objects too soon, even if you're feeling fine, can put you back in pain.  
5. Keep Your Pain in Check 
Managing your pain will make your recovery time more bearable. Staying comfortable and in good spirits will help you heal faster. 
If you're in pain, you won't be as likely to stick with physical therapy or get up for a short walk.  
Take your pain medication as your doctor has prescribed it. Other ways to keep yourself comfortable is by frequently repositioning your body. Getting up periodically will also help.  
6. Build Your Strength
Although you should take it easy, that doesn't mean you should just lay in bed for the next month. Just as important as being gentle with your spine is building up its strength. 
One way to do that is by getting up and moving around. Every day you should be going on a walk. 
You'll have to start slow. The first few days after surgery the best you can do might be a walk to the kitchen and back. But, each day the distance should increase a little. 
Another way to build strength is by going to a physical therapist. They will work with you during your appointments to build strength. Your therapist will send you home with daily exercises to do.  
It's important to keep up with the homework they give you. Follow their instructions to the letter and you'll be healed in no time.
7. Listen to Your Doctor
You also need to follow your doctor's instructions carefully.  
There may be times when you think it's fine to do the opposite of what they've told you. Maybe you think you're fine to go back to work or take a shower before you're supposed to. But, everything they are telling you to do has a reason behind it.
By following their directions, you will have the best chance of recovering quickly.  
Follow These Spinal Fusion Recovery Tips
Healing from surgery is never easy. But, these spinal fusion recovery tips will help you get well soon.   
If you're getting surgery to correct chronic back pain, it should be minimally invasive. To learn more about your options for treatment, book an appointment at our Hackettstown or Newton, New Jersey office locations.