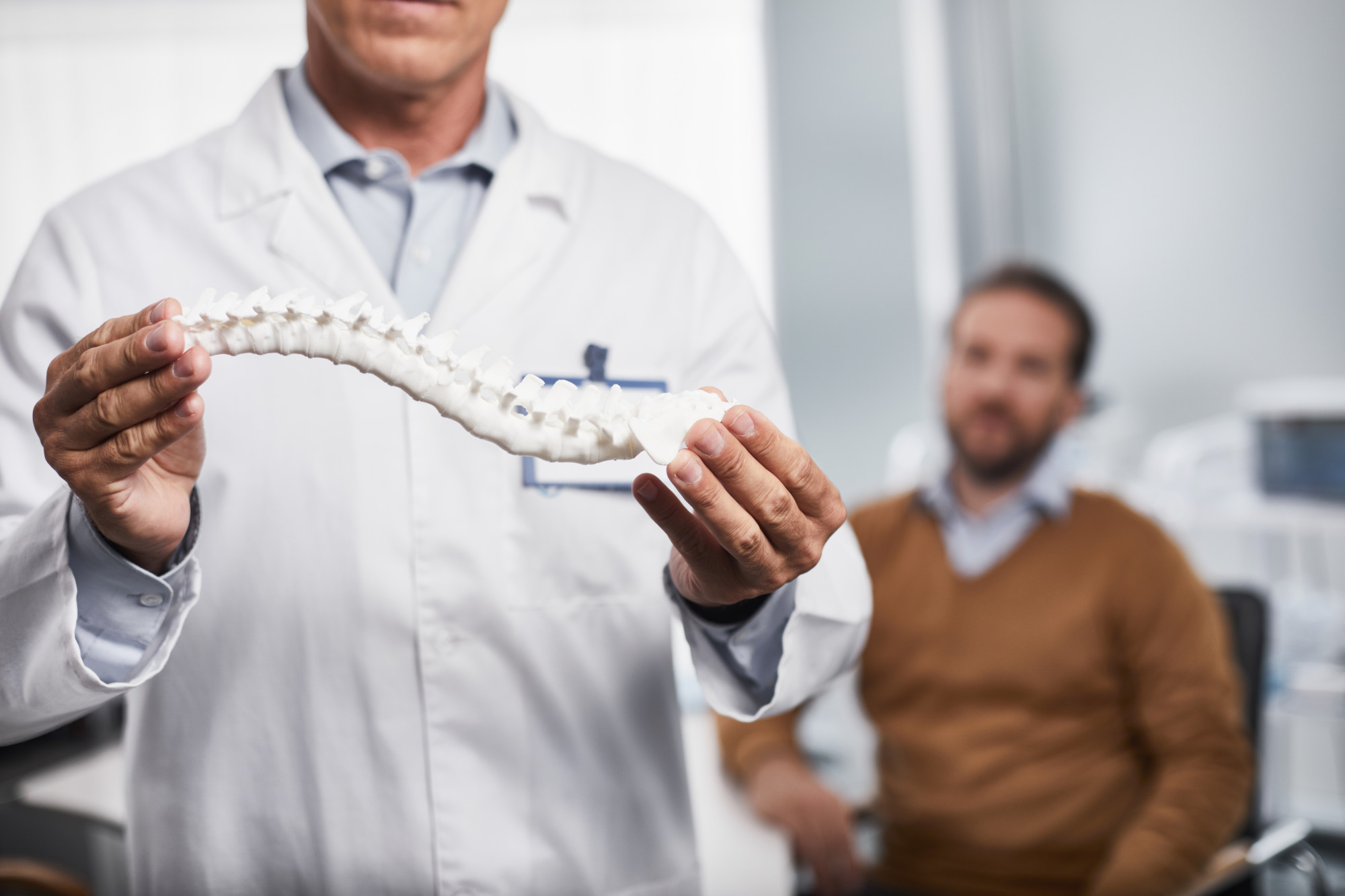 Do you have back pain that is hindering your life and preventing you from doing everyday activities?
Instead of ignoring the pain you're enduring, it's essential that you tackle it head-on. Have you already done so and are about to undergo endoscopic spine surgery?
You've made the right choice in deciding to take charge of your body and your health.
What is this spine surgery you're about to undergo and why is it being done? Keep reading to find out everything you need to know about endoscopic spine surgery.
Why Would You Need It?
Before we go over the surgery itself, let's cover why you may need it.
Sometimes pressure is being put on your spinal nerves due to scoliosis, bone spurs, spinal instability, spinal tumors, or herniated discs.
Before even having a discussion about surgery, your doctor will want to exhaust every non-surgical option there is. And there are things you can do on your own before you get to that point.
In fact, if you've been suffering from back pain that is only getting worse, there are ways to tell on your own if you have scoliosis.
That being said, if you are in pain or have any of the conditions we mentioned above, back surgery might be in your future. But the more non-invasive, the better. That's why our spinal surgery is safer and more effective.
What is Endoscopic Spine Surgery?
Endoscopic spine surgery is minimally invasive. It requires an incision of less than an inch. Furthermore, it uses a tiny tube to navigate in between back muscles.
The surgery is done through the tube in order to decrease muscle damage and weakness that may be caused by muscle retraction.
A very tiny high-definition camera is used as a guide. From there, the surgeon can remove bone spurs, disc herniation, or whatever is needed to repair the spine.
Patients often feel immediate relief and have a greater chance of feeling that relief by using this minimally invasive surgery.
Why Is It Better Than Traditional Surgery?
The thing about traditional surgery is that it's much more invasive. The larger an incision, the more possibility there is for damage to muscles, ligaments, and bones.
Scar tissue that develops from traditional surgery could create even more damage in the long run.
After traditional surgery, a patient might notice a decrease in pain. However, the potential collateral damage incurred by traditional surgery could cause the patient to have even more pain, long-term.
Some of the potential benefits of choosing a minimally invasive surgery such as endoscopic spine surgery are:
Less blood loss from surgery
Reduced chance of muscle damage
Reduced risk of infection and post-op pain
Faster recovery time
Less rehabilitation required
Better cosmetic results from a small incision
Less reliance on pain medications after surgery
Hardware Can Also Be Minimally Invasive
Depending on your condition, your surgery may include the placement of screws or rods on your spine. This can still be done using non-invasive spine surgery.
Traditionally, surgery required extensive removal of muscle and other tissues from the surface of the spine. But without cutting away or dissecting underlying muscle, minimally invasive surgery also allows for implanting hardware.
Through additional small skin incisions, rods and screws can be inserted through the skin.
Why Is It so Important?
Your spinal cord is part of your central nervous system and is the main source of communication between your body and brain. That's why damage or any issues with the spinal cord can have such an impact on everyday life.
It's also why the greatest care should be taken in any attempts to remove or remedy the spine. Any damage done to the spine during surgery could have an even greater impact on everyday life.
The spinal cord controls both voluntary and involuntary movements of the muscles. That means it's responsible for passing along nerve signals that help you do everything from taking a bite of your cereal to using the bathroom.
Did you know that you also need your spinal cord to sweat? It sends signals from your brain to your sweat glands so that your body can cool down naturally.
What Should You Expect?
If you want to know what will happen in your surgery from beginning to end, check out our breakdowns of the minimally invasive treatments that we offer.
As far as your recovery goes, that depends on what type of back surgery you need.
For a lumbar disc herniation, your recovery time could be as little as a few days. For patients with extensive bone spurs, recovery time could be a few weeks.
Either way, any endoscopic spine surgery should warrant a much faster and less painful recovery period than traditional spine surgery. In fact, non-invasive surgery should have you up and running to your fullest potential by 6 weeks.
Don't Worry About It
We don't want you to do anything you don't have to do. Our goal is to offer patients every single treatment option, starting with the least invasive first. Depending on your condition, this could mean starting with simple things like diet and exercise.
If you do require endoscopic spine surgery, however, know that many of our surgeries are performed in an out-patient setting. Our goal is to eliminate and at the very least, minimize your pain.
Feel free to ask us a question about any concerns you might have. And if you're ready for the next step, find out how you can get a no-cost MRI review today.