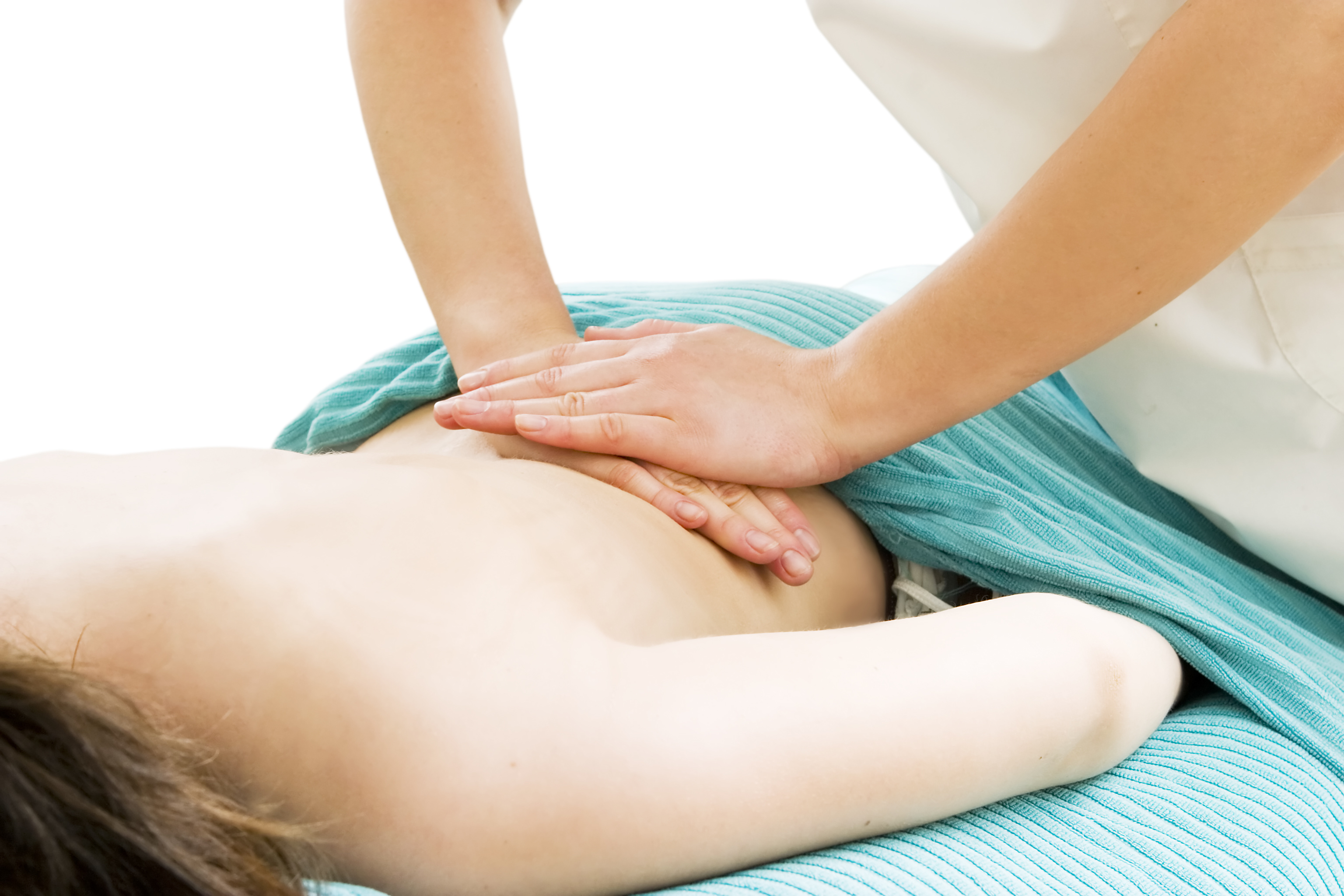 Ever feel like you're in more pain every single day?
A surprising cause for your pain might come from your back. This discomfort can affect you while you sit at work, while you walk around, and even while you try to sleep at night.
Back pain massage may be the key to a healthier and happier you. Recent studies show 50% of participants who get regular massages report significant improvement of their pain symptoms.
Some felt such pain relief that they were no longer considered clinically disabled!
Before deciding if massage therapy is right for you, you need to understand what it is.
What Is Back Pain Massage?
Back pain massage is a specialized form of neuromuscular massage therapy. It concentrates on pain in your back. The act of massaging the affected area can bring immediate pain relief, and provide longer-term benefits as well.
In the same study we mentioned earlier, 75% of those who reported improvement after their massage therapy said they still felt better three months later without further therapy sessions.
Pleasure or Pain
As with any other neuromuscular massage, there is the potential for mild pain during a session.
Intense back pain sometimes requires intense massage to induce relief. However, the overall experience is pleasurable, and it can bring you a number of surprise benefits.
Headache Relief
You may be surprised to learn that a back massage can actually relieve your headaches, too.
Recent research discovered it only takes one session of massage therapy to ease the pain of patients, including those who regularly suffer from headaches.
The reason behind this discovery? Many headaches are caused by tension in different muscles within your body. Back pain massage helps to ease that tension and relieve pressure on your nerves, leading to instant relief.
Natural Muscle Relaxer
Much of the pain in your back and other parts of your body comes from having sore or tense muscles.
Massaging the affected areas can provide immediate relief in a way similar to rubbing your elbows after banging them on a hard surface.
Back pain massage provides a healthy and natural way of relieving your muscles and making you feel better.
The Cure to Posture Pain
We now understand the different kinds of muscle pain associated with sitting in the same position for long periods of time.
However, not everyone has the money or space to install something like a standing desk to counteract this pain.
Back pain massage helps provide immense relief to pain in your neck and shoulders, areas of your body most affected by sitting at a desk all day.
Massage restores your body and posture back to its proper balance and can make you both healthier and more productive.
Improved Immunity
Going into the winter season, many people are concerned about catching a cold or the flu. Another surprising benefit of massage therapy is that it boosts your immunity and helps you ward off sickness.
Your immunity is powered by white blood cells within your body. The act of massage and other forms of this therapy serves to increase the number of white blood cells within your body.
This uptick gives you a healthy and natural defense against all kinds of illnesses.
Less Anxiety
In addition to physical problems such as back pain and sore muscles, many people suffer anxiety and depression. A massage serves to provide relief for both of these maladies almost instantly.
Human touch releases oxytocin and other chemicals within your body. Patients who regularly get massages have reduced feelings of depression and anxiety. They also report an increase in their overall happiness.
Better Sleep
A good night's sleep is difficult for many people to obtain. Busy work schedules and family lives make it hard to catch enough Zs. Many people struggle to get to sleep and stay that way the entire night.
Massage therapy has been shown to help patients sleep better, particularly those who have difficulty falling asleep. Research has shown regular massages work on patients of varying age levels, including young infants.
Patients undergoing stressful treatments such as chemotherapy also find massages helpful. This therapy provides a healthy and natural way to relax. It also reduces anxiety and provides a better sleeping experience.
No Lengthy Recovery Time
Those experiencing back pain often worry about treatment involving surgery. Surgeries often have lengthy recovery times, greatly impacting your family life and workplace productivity. Fortunately, back pain massage provides a better alternative.
It's a completely outpatient procedure, offering a personalized treatment for your pain, getting you back to enjoying your life. You'll also have peace of mind as trusted massage professionals help you find pain relief.
Treat Yourself to Expert Care
For Dr. Carl Spivak, your back pain relief is his profession. He's both a neurosurgeon and the President of Executive Spine Surgery P.C. He offers a wide variety of treatments and surgeries.
Dr. Spivak is highly trained and belongs to a number of prestigious organizations, including the North American Spine Society, the American Association of Neurological Surgeons, and the Royal College of Physicians and Surgeons of Canada.
One look at his patient's testimonials and you will see Dr. Spivak's ability to take away your back pain and transform your life for the better.
To begin your journey toward being free of back pain, call Dr. Spivak's office at 908-452-5612 today or book online. With his expert care, you'll become healthier, happier, and more productive. Come find out what it means to be flexible and pain-free!