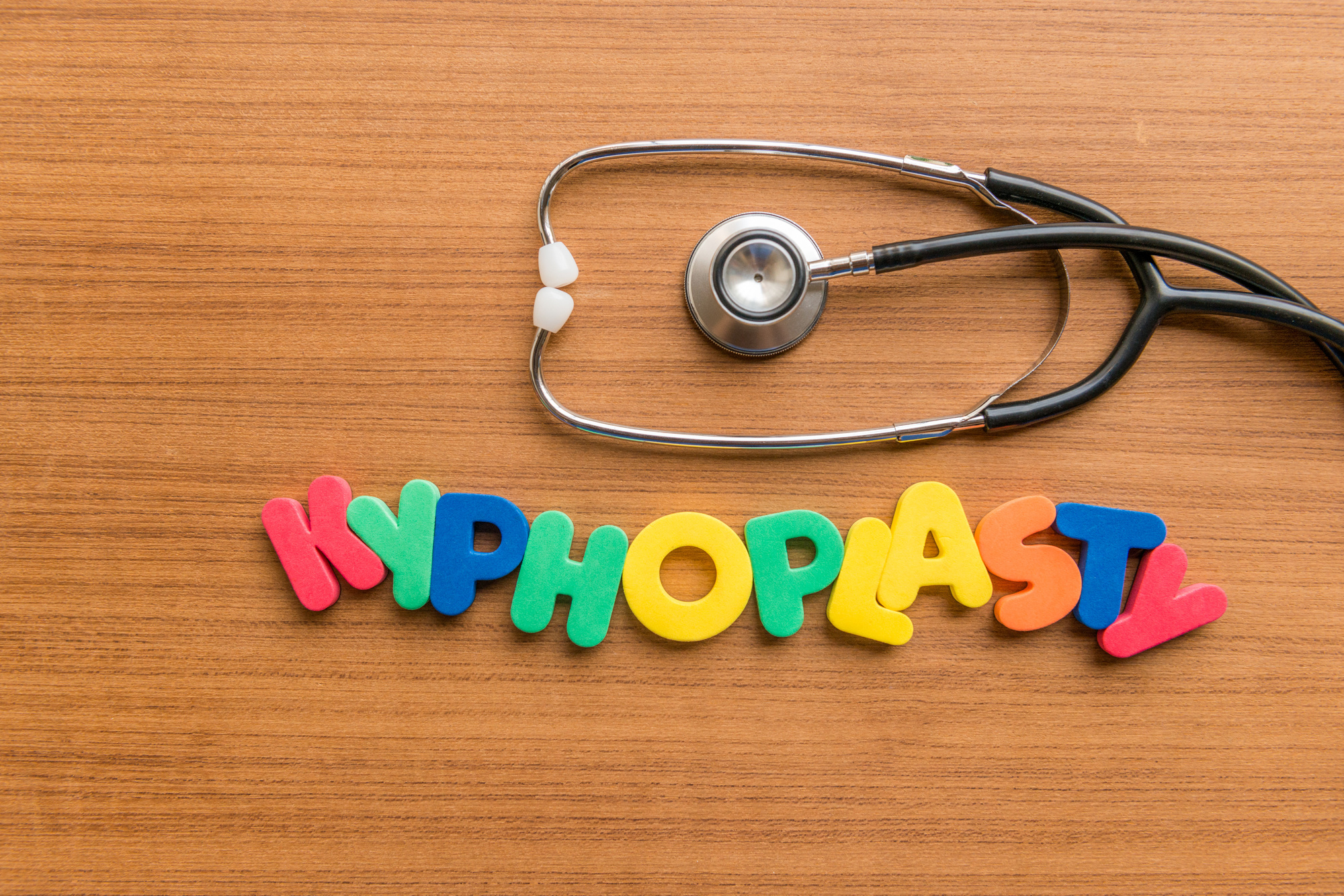 What is Kyphoplasty? What You Need to Know About This Minimally Invasive Treatment
We live in a fantastic time in which medical technology is moving at the speed of light. As many new advancements as the general public hear about, we as physicians learn about so many more.
One of the most innovative and helpful procedures technology has helped us create is kyphoplasty. If you're not in the spinal surgery field, you may be asking, "What is kyphoplasty?" You aren't alone, but I'm here to help with all the details you need to know about this minimally invasive surgery.
What is Kyphoplasty and What Does Kyphoplasty Treat?
Kyphoplasty is a minimally invasive procedure that treats spinal compression fractures.
A compression fracture happens when a bone is under too much pressure. With time, the bone can't take the stress and it cracks. While it happens in the back, a compression fracture tends to be extremely painful.
Spinal compression fractures are most common among osteoporosis patients. These patients are losing bone mass and bone strength, so compression fractures can happen more easily.
Unfortunately, we can't stabilize a compression fracture in a vertebra the same way you use a cast to stabilize a broken arm. Kyphoplasty, however, is a procedure that stabilizes the fractured vertebra. This relieves pain, allows the vertebra to heal, and restores the shape of the vertebra.
How Does Kyphoplasty Work?
Kyphoplasty is unique because it's a minimally invasive spinal surgery. Traditional spinal surgery is notorious for its long and painful recovery time. For many patients with vertebral compression fractures, kyphoplasty is a more manageable alternative.
While it is minimally invasive, this procedure is still a surgery. However, it's often done under local anesthesia instead of general anesthesia. This means that you'll be awake during the surgery, but you won't feel any pain.
Local anesthesia alone provides a strong benefit. When you go under general anesthesia, you need a breathing tube and other measures. It gives your body much more to recover from, so your healing period is longer. Local anesthesia takes away this element of your surgery.
The Kyphoplasty Procedure
The entire kyphoplasty procedure only takes about 30-45 minutes. This can vary based on how many vertebrae are fractured.
You'll lay face-down on the operating table. After your anesthesia takes effect, the surgeon will make an incision near the fractured vertebra. The incision is only half an inch long, so scarring is minimal.
Through this incision, the surgeon will insert a tiny tube into the center of the fractured vertebra. This tube contains a small medical balloon. Your surgeon will inflate this balloon inside the fractured vertebra to create a cavity that restores the bone's size and shape.
After the cavity is created, the surgeon deflates and removes the balloon. The surgeon immediately injects a specialized solution called PMMA into the bone. Think of PMMA as a concrete designed for bones.
The PMMA fills the new cavity and hardens within about five minutes. This stabilizes the vertebra's restored shape and relieves the pain of the fracture. After the PMMA has hardened, your procedure is over.
Keep in mind that there are a few different ways to perform kyphoplasty. While a balloon is a common method, some surgeons use specialized nets or balls instead. It may depend on the best method for your unique fracture.
What Can I Expect After My Kyphoplasty Procedure?
Understandably, one of the most common questions about spinal surgery is, "How long will my recovery take?" Fortunately, kyphoplasty is known for its short recovery time.
Most patients can go home the same day as their procedure. However, some will need to stay in the hospital overnight. It depends on the number of vertebrae your surgery treated, your general health, and any complications from your surgery.
While you will have some pain in the surgery area at first, you can expect to start feeling better within two days. Every patient's healing speed varies, though, so your surgeon can give you a better idea of what to expect.
Your timeline for returning to work and your other daily activities will depend on your job and your healing rate. Keep in mind that you will need to wait for several weeks before you can resume an exercise program.
After surgery, your surgeon will give you detailed instructions about your recovery period. These instructions are tailored to your specific needs, so follow them closely.
How Do I Know if I'm a Candidate for Kyphoplasty?
As with any other medical procedure, kyphoplasty is only successful in the right patients. Your eligibility will depend on your specific type of compression fracture.
As a result, the only way to know if you're a candidate is to visit a spinal surgeon. The surgeon's office can either perform x-rays or refer you to an x-ray center to determine if you're a candidate.
Not everyone with a compression fracture knows that this is the cause of their pain. If you have back pain, it's important to see a doctor for a diagnosis before trying to seek treatment.
Will Health Insurance Cover My Kyphoplasty?
In many cases, health insurance covers kyphoplasty. The key is that they need to recognize that it is medically necessary in your case. This depends on your documentation like x-rays and your surgeon's assessment.
The Next Steps for Kyphoplasty
Now you have answers to your questions like "What is kyphoplasty," "How long does it take to recover from kyphoplasty," and more. So what's the next step?
If you have a vertebra with a compression fracture, kyphoplasty may be the best option. To find out, contact Dr. Carl Spivak for a consultation. He'll be able to determine if you're a candidate for kyphoplasty or if another form of treatment will work better.
If you have unidentified back pain, you can also schedule an appointment with Dr. Spivak. He can discuss your symptoms and guide you through the tests to accurately diagnose your condition and determine your treatment options.