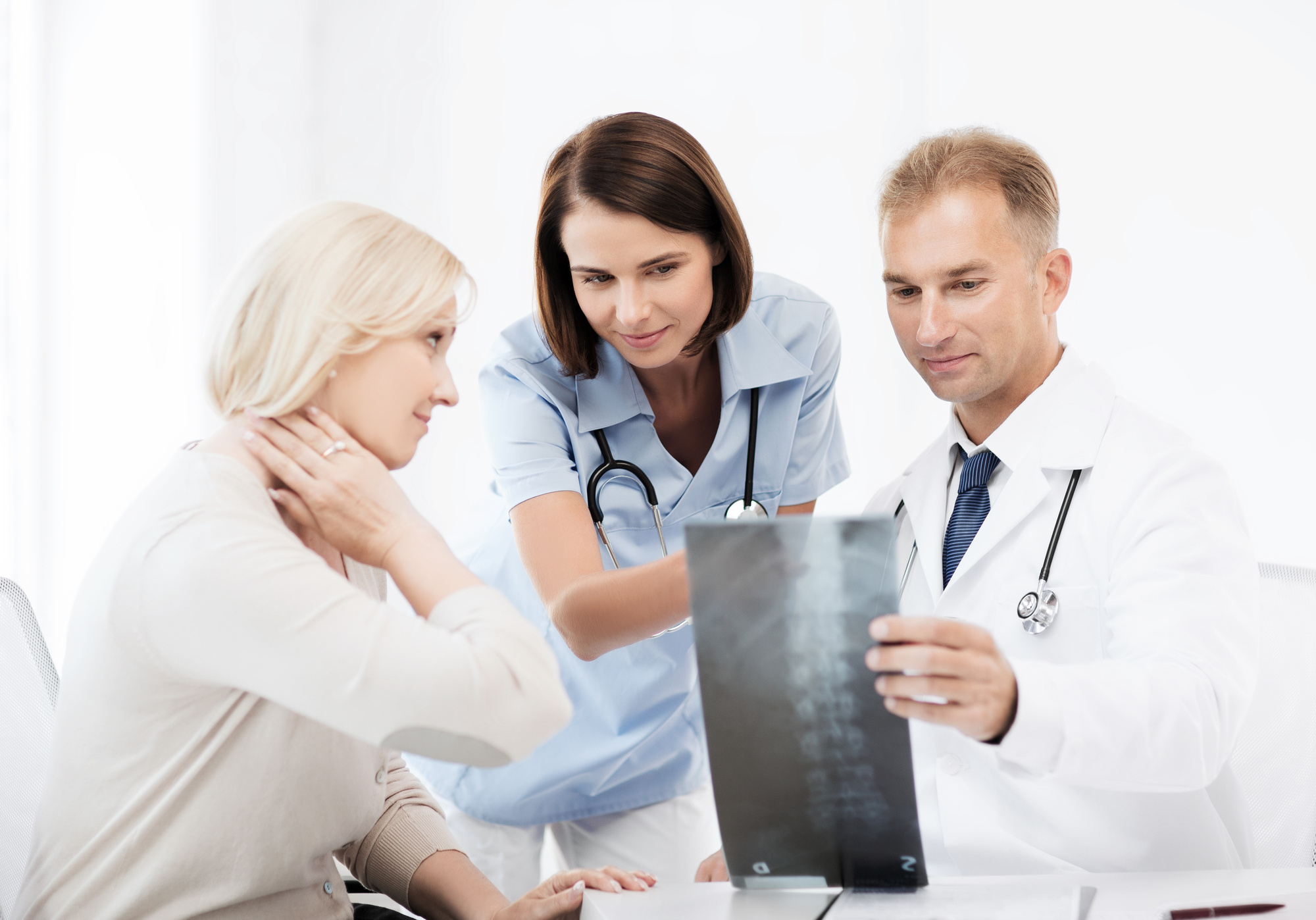 Every year, spinal surgeons perform over one million surgeries on individuals all across the nation. Have you been told that you need spinal surgery? Are you feeling a bit anxious about the procedure?
It's normal to feel worried before undergoing any type of surgery, especially spinal surgery. One way to ameliorate this anxiety, though, is to make sure you're working with the most qualified surgeon possible.
Not sure how to find such a surgeon? Start by conducting some interviews and asking the right questions.
If you're currently trying to find the right spinal surgeon, be sure to ask each candidate these ten questions during the interview process.
1. What Certifications do You Have?
This is one of the first questions you ought to ask when interviewing a spinal surgeon.
Your surgeon should be certified through the American Board of Medical Specialties. They should also have completed between two and three years of specialty training.
These qualifications are not the only thing that matters, of course. They're a great starting point, though.
2. How Much of Your Practice is Dedicated to Spinal Surgery?
You might assume that a spinal surgeon works almost exclusively on spines. That's not always the case, though.
Ideally, your spinal surgeon should dedicate at least 50 percent of their practice to spinal surgery and procedures.
The more time they spend working on the spine, though, the better. They'll most likely be familiar with the latest techniques and technology and will be better prepared to perform your surgery.
3. Can You Provide Me with Testimonials?
Any good spinal surgeon will be able to share lots of patient testimonials with you. Don't stop with the testimonials available on their website, though.
Do some research on third-party sites to see what people are saying about this particular surgeon.
Have the majority of patients had good experiences? What did they like and dislike about working with this surgeon?
4. How Many Patients Like Me Have You Operated on Recently?
How familiar is your potential surgeon with your specific condition? How many other patients have they operated on who are of the same age and suffer from the same condition as you?
Remember, there are a lot of different spinal surgeries and procedures. Not all spinal surgeons will be equally experienced in the type of treatment you need.
5. What Type of Surgery do You Recommend?
When you share your specific medical information and diagnosis with the surgeon, what kind of surgery do they recommend?
Can they provide you with written information or other resources to teach you about the procedure? What kind of instrumentation (plates, screws, etc.) will they use? Is a bone graft necessary?
Learn as much about this surgery as you can before you decide that it's the right one for you.
6. What are the Benefits of This Surgery?
In addition to finding out what kind of surgery they want to perform, it's also important to find out why they want to perform it.
What benefits will come from it? Will you experience significant improvements to your mobility and a dramatic reduction in your pain? What will your quality of life be like when the surgery is over?
7. Is Surgery My Only Option?
Some spinal surgeons recommend surgery to every single patient they see, even those who could benefit from other treatments.
There are many minimally invasive and non-invasive procedures that could be just as effective as actual surgery.
Ask your surgeon if they recommend alternative treatments first, such as pain mapping, spinal injections, or high-frequency stimulation.
8. What Risks are Associated with My Surgery?
No surgery is without risks. Your potential surgeon should be honest about the risks associated with your particular surgery. If they try to brush these off or say there are no risks involved, they're probably not the right surgeon for you.
9. Where Will You Perform My Surgery?
Where will your surgery take place? In a hospital, or in an outpatient surgical center?
Most spinal surgeries are performed in outpatient centers. It's still a good idea to find out the location of your surgery, though.
If your surgery takes place in an outpatient center, you won't need to worry about making arrangements for an overnight hospital stay.
10. What Should I Expect After the Surgery?
Finally, be sure to ask the surgeon what you should expect after the surgery is complete.
What will your pain level be? How long will you need to stay home from work? How much physical therapy will you need?
Get as much information about the recovery process as you can. That way, you'll be able to make arrangements and be prepared for when the surgery is finished.
Red Flags to Look Out for
During your interview with your potential spinal surgeon, it's not enough just to get answers to these questions. It's also important to be on the lookout for the following red flags:
Discouraging or not allowing for second opinions
Not taking the time to answer all of your questions
Making you feel bad for asking certain questions
Trying to pressure you or influence your decision about whether you want to have surgery—their job is to provide information, not to persuade you one way or the other
Bypassing more conservative treatment options
Not being forthcoming about the specific treatments, techniques, costs, and/or outcomes related to the surgery
Your spinal surgeon should be open-minded, empathetic, and willing to answer all of your questions. Don't work with someone who rushes you, pressures you, or tries to discourage second opinions or taking time to do more research.
Find the Right Spinal Surgeon Today
As you can see, there are quite a few questions you need to ask when interviewing a spinal surgeon. It's definitely worth it to be thorough during your search, though.
Are you looking for a spinal surgeon in the Hackettstown or Newton areas? Do you want to work with someone who meets all the criteria listed above?
If so, we can help at Executive Spine Surgery. We offer a variety of minimally invasive spinal procedures designed to treat a wide range of conditions, from ankylosing spondylitis to scoliosis.
Schedule an appointment with us today!