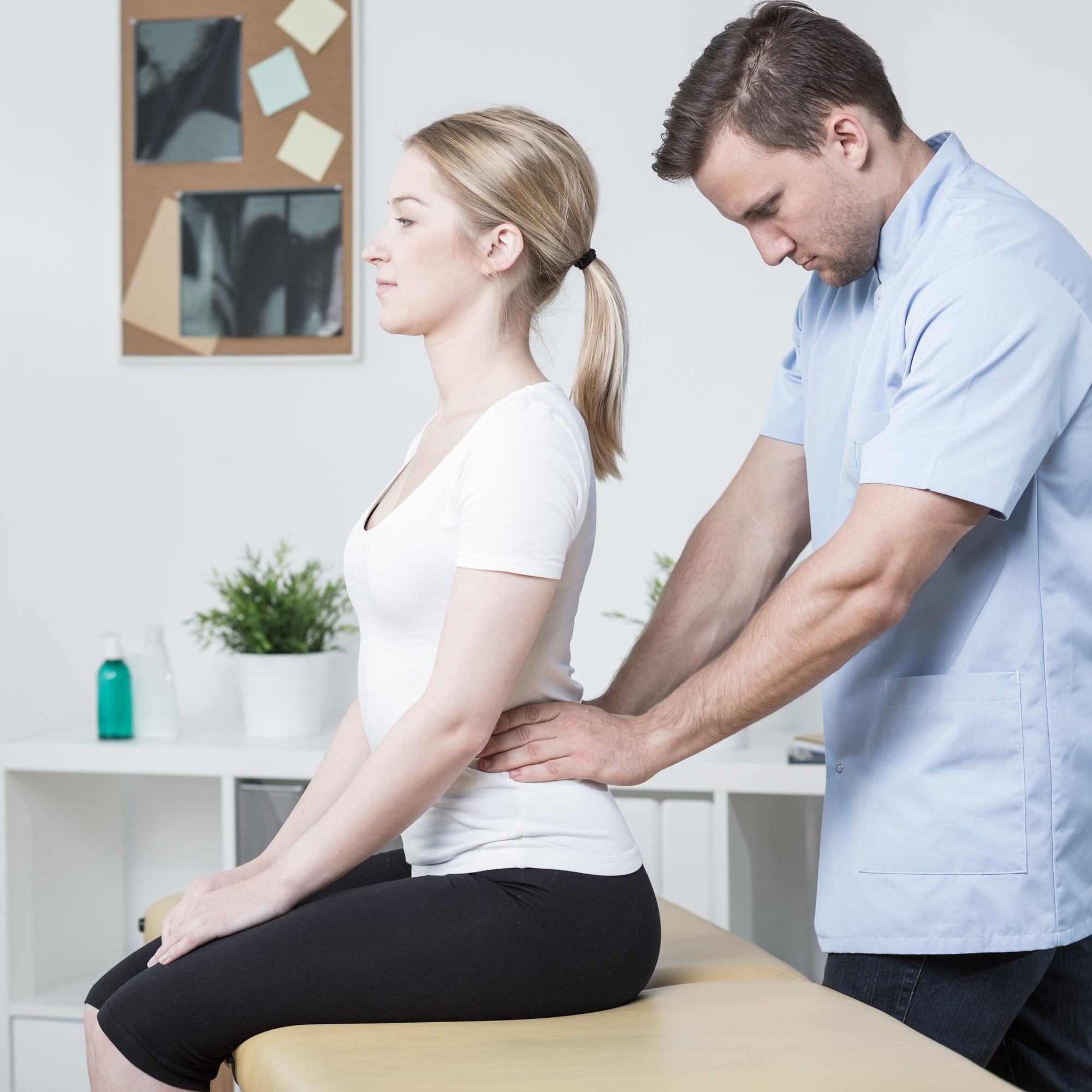 Everything You Need to Know About Degenerative Disc Disease
Back pain is a problem that affects millions of people in America. As of 2017, nearly 55% of American adults were living with a back-related problem. Roughly 30% of these individuals believed their pain was stress-related, 26% felt it was due to weak muscles, and the same amount blamed physical work.
However, whatever the source of your back pain, it's essential to have it checked out to ensure it's not serious. There are many things that can go wrong with your spine that may require surgery or extensive physical therapy.
This includes lumbar degenerative disc disease (DDD). This condition is quite prominent among both men and women and deserves looking into if you have lower back pain.
Let's review more about this condition.
What is Lumbar Degenerative Disc Disease?
Lumbar DDD is a form of spinal degeneration that can occur as a person ages or when trauma occurs. Any of the discs in your spine can begin degenerating. However, lumbar degeneration takes place in the lower back region.
It's very common for these areas to degenerate after you develop bulging or herniated discs.
It's also prominent in those diagnosed with scoliosis. The symptoms of disc degenerative disease vary from person to person. For instance, some may feel tingling and numbness in their buttocks and legs.
Then those who have disc injuries in the shoulders and neck may have numbness and tingling in the arms. In severe cases, it can lead to temporary paralysis in the arms or in one or both legs.
Degeneration in the discs located in the upper back can cause symptoms like severe migraines and headaches. Limb weakness, memory loss, and muscle spasms are other symptoms to watch for.
The Anatomy of Your Spine
Now, it's important to note that DDD isn't actually a disease. Nor is it guaranteed to worsen over time. Everyone experiences disc degeneration at some time in their life and in some cases.
There are three main parts of intervertebral discs. The first is annulus fibrosis, which consists of concentric collagen rings that bend and twist as you move. The second is the nucleus pulposus, which is the inside of the disc.
It has a gel-like consistency that's made with water and proteins. The purpose of this is to provide a cushion between the discs.
And last, there are the cartilaginous endplates, which is located between vertebral bodies and discs. It's made with cartilage that's attached to the disc. In a way, it acts like a gatekeeper, controlling the number of nutrients and oxygen that passes through the disc space.
What Are the Symptoms of Degenerative Disc Disease?
In many cases, the onset of degenerative disc disease is low-grade. Some will feel no back pain and others will have a continuous but tolerable amount of pain in the region. In these individuals, it's common for the pain to flare up for a few days or so.
Moderate Low Back Pain
Those living with moderate, continuous lower back pain tend to have pain in the area where the discs are damaged. The pain can generate in the groin, buttocks, and upper thighs. The type of pain reported by pain sufferers include dull aches that are mild to severe.
Pain Flare-ups
The individuals that have occasional pain flare-ups tend to suffer from increased aches for days or even weeks on end. After a while, the pain reduces to a moderate level. Then as the disc degenerates and gradually stabilizes, these flare-ups happen again.
Flare-ups are known to be sudden and severe, and in some instances can cause reduced mobility.
Localized Pain
If you're feeling localized tenderness in your lower back, then this a potential sign of lumbar disc disease. It's common for the disc that's degenerating to become too sensitive to touch. This is because there's inflammation and tension in the muscle around the damaged disc.
Leg Pain
All of your nerves coursing through your body connect through your spine. It's not uncommon for low back pain to extend to other parts of the body, such as the legs. You may feel numbness, sharp shooting pains or numbness in your buttocks or back of your leg.
This tends to happen once the disc space collapses onto a nerve root, causing it to pinch. Some back pain sufferers complain of pinching in their neck and shoulders after sitting upright for too long.
Pain While Sitting
Ironically, a lot of back pain sufferers have issues with sitting for too long. It can lead to severe low back pain and stiffness, requiring you to change positions or stand up to alleviate the pain. The best way to sit for long periods of time is to sit in a chair that reclines and offers good lumbar support.
Walking and changing positions can help with the pain because you're removing the pressure from the discs onto your joints and muscles.
Treatment Options for Degenerative Disc Disease
Now that you have a better idea of what DDD is, it's time to look at some of the treatment options that are available.
Short-term treatment options include OTC and prescription pain medications. Using the heat and ice method, massage therapy, and chiropractic care are natural ways you can alleviate the pain. However, these are all for temporary relief and won't treat the root problem.
This includes using epidural steroid injections, which reduce pain signals and inflammation. In many cases, patients use these injections with physical therapy.
But if your case is severe enough, surgery is a great option to consider. One type is lumbar spinal fusion surgery. It's the standard procedure that grafts together two vertebrae to help reduce the pain by removing the motion of that part of the spine.
During surgery, the surgeon removes the entire disc from the space, then they either attach instruments or bone graft to the two vertebrae that will fuse together. This can take months to occur following the surgical procedure.
If this is something you're interested in having done to treat your lumbar degenerative disc disease, then we can help. At Executive Spine Surgery, we offer surgical treatments and pain management services.
Contact us today to see how we can help you lead a life free of back pain!