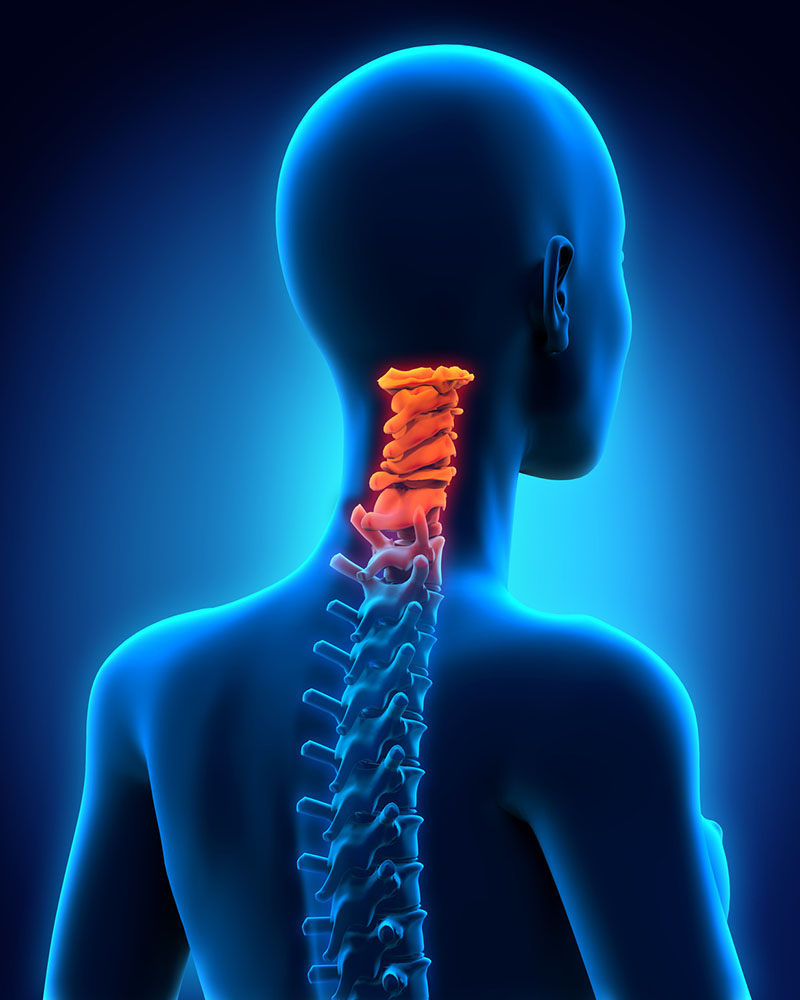 7 Things to Know About Cervical Disc Arthroplasty
Have you been diagnosed with cervical disc degeneration?
Don't stress yourself out.
It's a common ailment that affects most of the population as our cervical discs age and deteriorate.

Luckily, it's easily fixed with a simple Cervical Disc Arthroplasty surgery.
It might sound scary, but it's a simple procedure that will take only a few hours with minimal risk.
Here's everything you need to know about going under the knife before, after, and during your cervical disc replacement surgery.
1. What is Cervical Disc Arthroplasty?
Cervical Disc Arthroplasty is a procedure that removes damaged degenerated cervical discs and replaces them with an artificial disc device.
The surgery will restore function to your neck and reduce any discomfort caused by the degeneration. In the long term, the plate will also encourage bone growth between the vertebrae by eliminating mobility in the area.
2. What are the symptoms of Cervical Disc Degeneration?
As we age, our cervical disks begin to collapse and bulge. According to the US National Library of Medicine, it is a condition that will affect up to two-thirds of the population in their lifetime.
It usually starts to occur in people after the age of 60. As the cervical discs in our neck lose their natural shock absorption, the space between the vertebrae narrows and the nerve roots become pinched.
As your cervical discs deteriorate, you'll start experiencing the following symptoms:
A stiff or inflexible neck, especially toward the end of the day
Low-grade neck pain
Headaches
Numbness, pain, tingling or weakness radiating down your neck, arm, hand or shoulder
An altered sensation in your fingers and perhaps an unexpected wrist drop.
If you are experiencing any of these symptoms, make a note of when they started as well as their severity and book an appointment with your health care professional.
Your doctor will most likely have you take a neurological exam to test your strength, reflexes, and sensation in your arm or shoulder before deciding if you need to undergo cervical disc arthroplasty surgery.
3. What are the risks of cervical disc arthroplasty surgery?
While disk replacement surgery is a safe procedure, any surgery carries some risks. It is also a new type of surgical spine surgery and, currently, there is little information on its long-term risks.
Here are some potential risks of cervical spine surgery to be aware of:
In rare cases, nerve injury resulting in debilitating consequences
A negative reaction to anesthesia
Damage to the esophagus and vocal cords
Difficulty swallowing and breathing
Broken or loosened artificial disk
Allergic reaction to the implant material
Implants bending, breaking, loosening, or moving.
Of course, there may be other risks, but it all depends on your medical condition. To avoid any surprises, discuss any concerns with your doctor beforehand.
4. What are the benefits of cervical disk replacement?
No one goes under the knife for fun.
If you are considering cervical disc arthroplasty surgery to relieve your symptoms, here are some of the benefits to look forward to:
The disc replacement device will protect any adjacent discs from further degeneration.
No bone grafting
A short, post-operation stay in the hospital
Pain disappears within 2 to 3 days after the surgery
A short recovery period that will see you operating at full power within six weeks after surgery.
5. How should you prepare for surgery?
In the days leading up to your surgery, sit down with your doctor to discuss what you need to do to prepare for the procedure. Here are some of the most common things to do beforehand:
Stop smoking. Aside from its negative effect on your health, it is also a risk factor for cervical disc disease.
Find out if you or any family members have had a reaction to anesthesia and inform your doctor.
Ask your surgeon if it is okay to take any of your regular medication such as aspirin or herbal supplements, especially on the day of the procedure.
6. What to expect during your Cervical Disc Arthroplasty surgery
When you first arrive in the operating room, you'll receive a dose of general anesthesia. Once you are asleep, the procedure will last several hours and the following will take place:
A one to two-inch incision will be made on the side or front of your neck.
Once the surgeon can see the bones of the vertebrae and the cervical disk, he or she will remove the damaged disks.
The surgeon will insert the plastic disk into the empty space.
The incision will be stitched up and closed with sutures that minimize permanent scarring.
You will be taken to the recovery area.
7. What you can expect after surgery and during recovery
It can take anywhere from a few weeks to months and even up to a year to heal completely from surgery.
One day after surgery: You will be able to start walking and might experience difficulty swallowing which will disappear with time.
Two to three days later: You will be discharged from the hospital. Your doctor will probably advise you to use a soft neck collar for the next ten days.
Two weeks later: You'll be able to return to your regular routine, but will still need to avoid physical stress and carrying heavy objects.
Three months later: You'll go back to the doctor for some x-rays to make sure the disc is in the correct position and working properly. If everything looks good, you will be cleared to go back to your usual routine.
To ensure a smooth recovery from Cervical Disc Arthroplasty surgery, follow these seven tips to boost your chances of success.
Ready to Schedule Your Appointment?
At Executive Spine Surgery, Dr. Carl Spivak specializes in helping patients overcome cervical disc degeneration.
He is one of the few neurosurgeons in New Jersey with dual expertise in minimally invasive spine surgery and interventional pain management. This gives him a unique perspective to determine optimal treatment for each patient.
Whether you think you may have a cervical disc problem or you have been diagnosed, contact us today to schedule an appointment.