Everything you need to know about our antigen tests is on this page. It doesn't get better than that.
Learn how to schedule your test, read FAQs, and more! You'll be an expert by the time you're finished reading.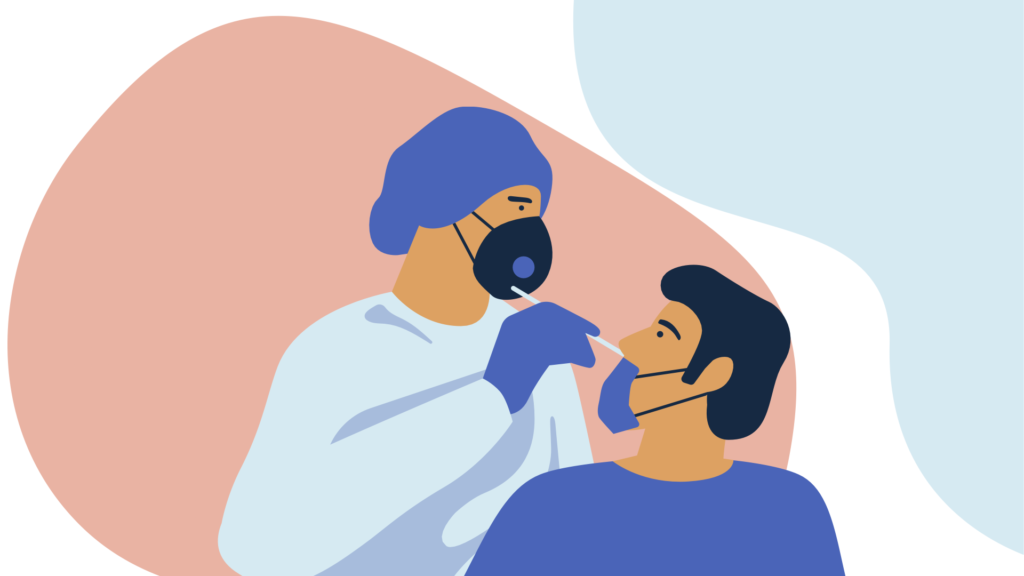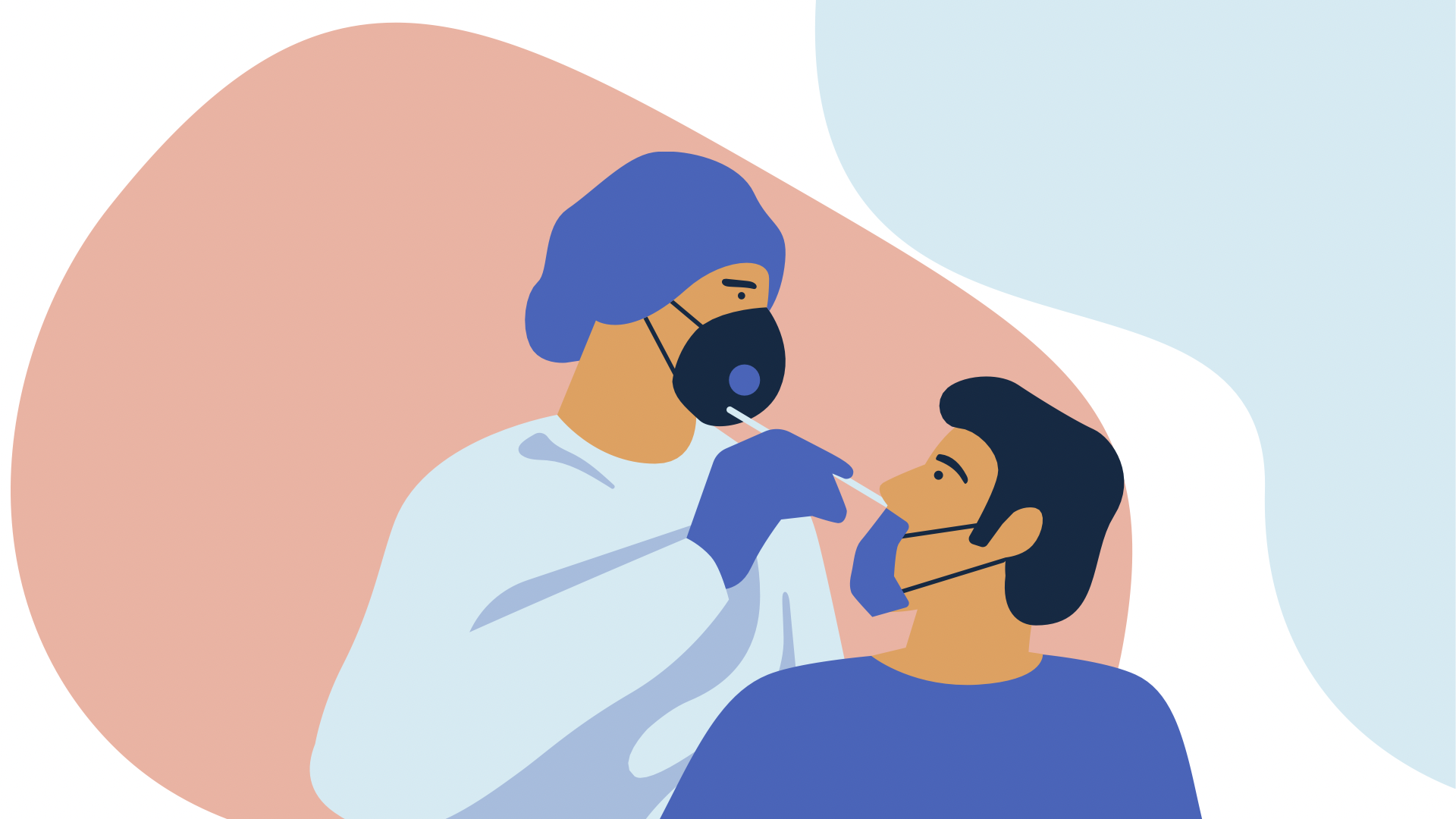 How Do I Schedule My COVID-19 Rapid Test?
We Are Currently Only Accepting Appointments For COVID-19 Tests At This Time
Schedule an appointment to get your Rapid COVID-19 Test
Complete our screening tool before your arrival. Click here to access it. 
Bring a mask, your driver's license, and a form of payment for the test.
When you arrive, stay in your car with your mask on.
If you completed the screening assessment, call our office to let us know you're here. Our number is (908) 452-5612.
A clinical staff member will come out with a nasal swab for you to swab yourself. (See self-swabbing instructions below)
The clinical staff member will bring your swab in to test it and will collect your form of payment at that time.
Wait in your car while we process your results. It should take 15 minutes to get your results. If it's busy, it may take longer. We will be as efficient as possible because we know your time is valuable.
After we process your COVID-19 test, we will bring you a copy of your results.
---
Why Choose Us?
Why Choose Executive Spine Surgery When There Are So Many Other Rapid Testing Sites?
What We WILL Do
We provide accurate and fast testing. Within minutes, your results will be analyzed and you will be sent home with a clinical report.
We value your safety and wellbeing. Our staff abides by COVID-19 guidelines so we don't put our patients and their families at risk.
We will make sure you have a great experience. Our staff is compassionate, understanding, and competent.
Our clinic has countless 5-star reviews… If you don't believe us, see for yourself!  
Dr. Carl Spivak, the owner and the president of Executive Spine Surgery, is a well-respected, board-certified neurosurgeon in the community. He oversees all the COVID-19 testing in the facility, writes the clinical reports, and ensures the staff maintains high standards.
What We WON'T Do
We will NOT cause problems with your insurance, unlike other facilities. There are clinics charging hundreds of dollars to their patient's insurance, just for a single COVID test! That is completely against our guidlines. We only accept cash and card for tests, making the process headache-free for you.
We have NO hidden fees. Honesty is our policy and we value transparency with our patients.
We will NOT overcharge you. We charge competitive rates, so expect to pay less than you would at another rapid testing center. See the cost below in our FAQ section.
How Do I Perform A Nasal Swab On Myself?
Follow These Easy Steps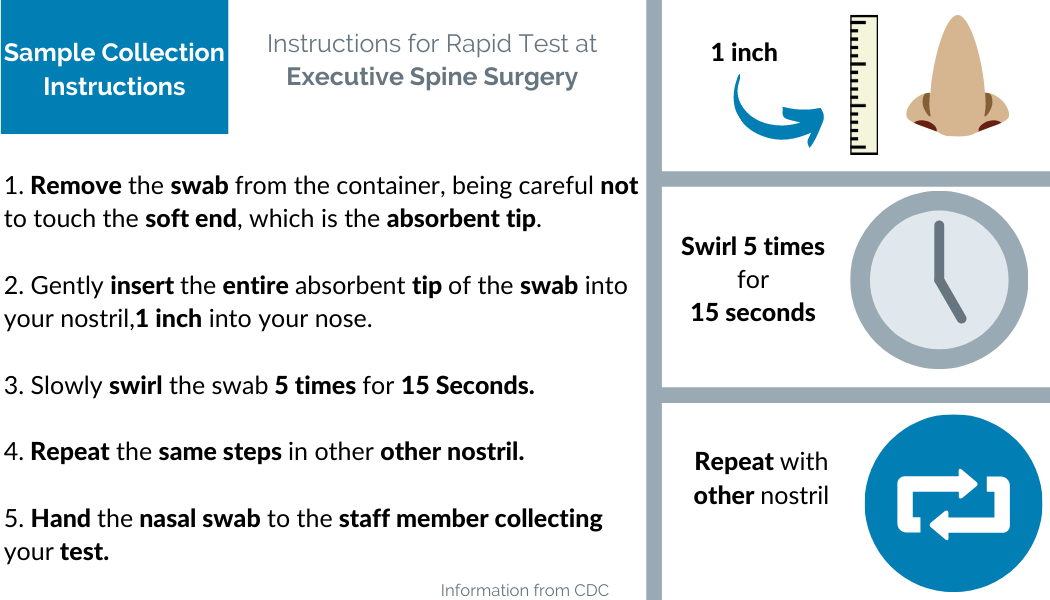 COVID-19 Test FAQs
You Have Questions, We Have the Answers